Defective ESCL Locks the Steering Wheel
Posted on

Tagged
Key Points
Nissan owners have been fed up with not being able to start their cars due to defects in the Electronic Steering Column Lock (ESCL).
On average owners pay between $700 to $1000 for repairs.
There is a service campaign but just for the 2009-2010 Altima and Maxima.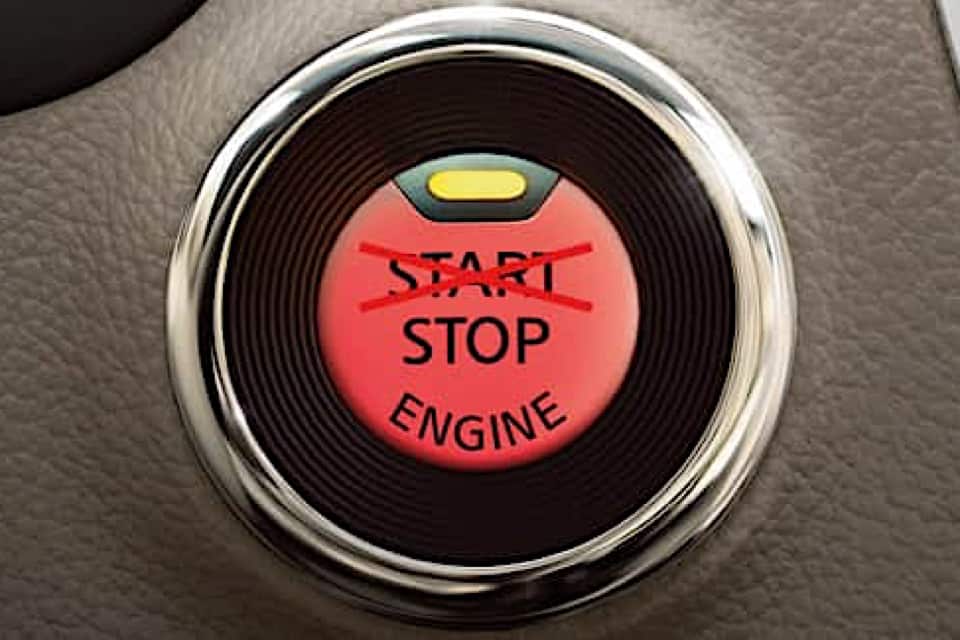 For years, there have been widespread defects in the Electronic Steering Column Lock (ESCL) that disabled the push-button ignition in a wide range of Nissan and Infiniti vehicles.
The ESCL's primary job is to keep the steering wheel locked until you bring your key fob in range of the vehicle. It's meant to prevent theft. Once the ESCL detects the your key fob, it unlocks the steering wheel and lets you go on your merry way.
But it doesn't always work.
Even with the fob present and working[1], the ESCL won't detect it and, therefore, won't release it's iron grip on the wheel. In essence, it thinks you're a thief and it won't let you leave. That's why you'll also see this problem referred to as a defective anti-theft passlock.
At least it doesn't call the cops (save that for a future "Internet-connected" model).
"A snowy morning on my way to work, stopped at the convenience store, came back out and tried to start the car, a key light was flashing on the dash, brake was hard to press. The car would not start, doors would unlock with the fob but the car would do nothing. I Googled the [problem and] I was shocked at all the complaints on the same malfunction"
The Most Affected Models ∞
Nissan's Service Campaign ∞
About 243,000 owners received good news when Nissan agreed to issue a ESCL service campaign for the 2009-2010 Altima, Altima Hybrid, and Maxima.
While it's not a recall, as part of the "service campaign" Nissan has agreed to replce the originaly steering lock with a new electronic steering column box for free:
The electronic steering column box will replace the ESCL assembly but will no longer lock the steering wheel when the car is parked and turned off. The automaker says the steering wheel locking function is not necessary because the Altima and Maxima are equipped with anti-theft immobilizers to help prevent theft.
Owners who have already paid for repairs will be reimbursed, if they can show proof of the repairs.
Nissan's Previous Warranty Extension ∞
This isn't the first time Nissan has done something about their defective steering column lock. In 2013, the automaker felt the problem was serious enough to issue a warranty extension in 2013. The extension bumped up the 3 year / 36,000 mile warranty to 72 months and unlimited miles.
Unfortunately, the extension appears to have ended on March 31, 2015.
Nissan owners not covered by the new service campaign are still quite upset:
Their vehicles have the same ESCL parts as the Altima and Maxima
Many said they never heard of the problem or the warranty update, but had the ESCL fail after the original extension expired.
Now they're wondering why Nissan never told them about it:
"They didn't let the owners know so it could be fixed before the extension expired on March 31, 2015. Mine broke 11 weeks later."
Other Solutions and Hair Pulling ∞
The problem can be quite expensive to fix. A new ESCL will set you back about $500 and it takes a couple hours of expensive-mechanic-work to replace. That's not to mention the cost of a tow truck, or all those perishable groceries you lost when your car decided not to start in the shopping parking lot.
On average, owners are paying between $700 and $1000 for these repairs.
DIY Solutions ∞
A quick search on Google for "Nissan steering wheel lock" can lead you down a rabbit hole of questionable advice. Anywhere from smacking your ESCL with a hammer while pushing the ignition, to cutting wires or disabling fuses.
We can't officially recommend smacking or cutting up your car (tempting as it may be).
Any Hope of a Recall? ∞
As of right now there is no indication Nissan will recall this problem.
And don't bet on The National Highway Traffic Safety Administration (NHTSA), which will only force automakers to issue recalls on safety problems. They don't think this qualifies.
You can help tell them why you think they're wrong, by adding your complaint.
---
You can test to see if the key fob is working by trying out your keyless entry or door locks. ↩︎
Generations Where This Problem Has Been Reported
This problem has popped up in the following Nissan generations.

Most years within a generation share the same parts and manufacturing process. You can also expect them to share the same problems. So while it may not be a problem in every year yet, it's worth looking out for.
4th Generation Altima

Years

2007–2012

Reliability

52nd of 54

PainRank™

39.02

Complaints

1300

Learn more about the 4th Generation Altima

7th Generation Maxima

Years

2009–2015

Reliability

36th of 54

PainRank™

11.83

Complaints

234

Learn more about the 7th Generation Maxima
Further Reading
A timeline of stories related to this problem. We try to boil these stories down to the most important bits so you can quickly see where things stand. Interested in getting these stories in an email? Signup for free email alerts for your vehicle over at CarComplaints.com.
The steering wheel lock nightmare is over (well, at least for some).

Years of complaints and countless warranty claims have finally forced Nissan's hand as the automaker announced they will issue a service campaign for 243,000 vehicles with ESCL problems. Service campaign, recall, banana ... whatever you want to call it, Nissan.

The campaign is only for the 2009-2010 Altima, Altima Coupe, Altima Hybrid, and Maxima cars. They all come equipped with ESCLs that lock the steering wheel when the cars are parked and turned off.

Nissan says a manufacturing issue caused the ESCL to malfunction after the car had been turned off. Up until now, the owner's only option was to replace the part which cost, on average, around $1000 with parts and labor.

Nissan will replace the ESCL with an electronic steering column box. If you've already paid for repairs, Nissan will reimburse you with the proper proof. Additional service campagin info is available on CarComplaints.com.

keep reading

article "Nissan Agrees to a 'Service Campaign' To Address Steering Lock Problems"
OK, Now What?
Maybe you've experienced this problem. Maybe you're concerned you will soon. Whatever the reason, here's a handful of things you can do to make sure it gets the attention it deserves.
File Your Complaint

CarComplaints.com is a free site dedicated to uncovering problem trends and informing owners about potential issues with their cars. Major class action law firms use this data when researching cases.

Add a Complaint

Notify CAS

The Center for Auto Safety (CAS) is a pro-consumer organization that researches auto safety issues & often compels the US government to do the right thing through lobbying & lawsuits.

Notify The CAS

Report a Safety Concern

The National Highway Traffic Safety Administration (NHTSA) is the US agency with the authority to conduct vehicle defect investigations & force recalls. Their focus is on safety-related issues.

Report to NHTSA